Well 2011 was quite a year for me, started it training for the London Marathon in the snow and then straight into training for the Eden project marathon. Between the two posting a 1:49 in the Tewksbury half marathon. Then it all stopped.
I was beginning to see the consequences of stopping running when the fleet half marathon "entry open" e-mail hit my inbox. So before I knew it I had signed up, dialed in training plan on the Adidas micoach website and was ready to train. That was it I thought.
Then this happened, that happened and there was always tomorrow to train. Before I knew it ski season had arrived
A great holiday was had in Morzine which saw me fall on the last day silly fall that was totally preventable. My next run relieved a large bruise just below my left knee on the outside which was just painful to run on. This led to more time off training, I really was not winning at this point.
Then the weekend of the marathon arrived and it was not going to be easy. I had two meals lined up with different friends in locations 100 miles apart so based on lots of good food and beer and 300 miles of driving I was in the start line faced with 13.1 miles on foot followed by a 100 mile drive.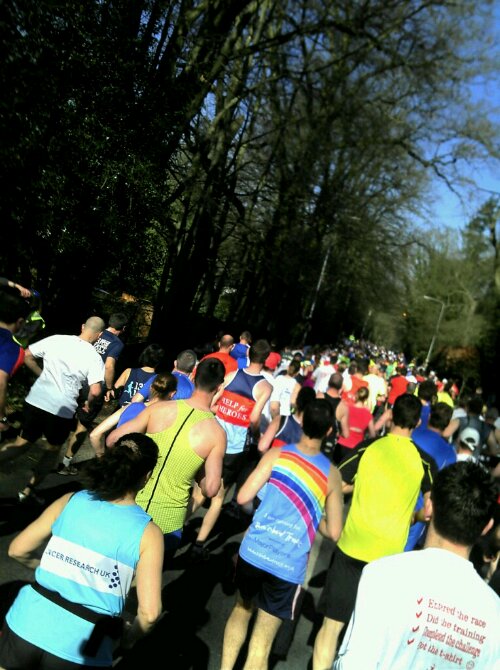 Within the first mile I went through a lot of emotions from this is great why did I ever stop to what the hell am I doing here slightly hung over. Then my left calf just cramped up and I thought it was all over. I jogged on trying to loosen it off and it seemed to work. I had long since given up my hopes of a pb so the end was my only goal.
The sun was out and there were loads of us jogging along tree-lined country roads: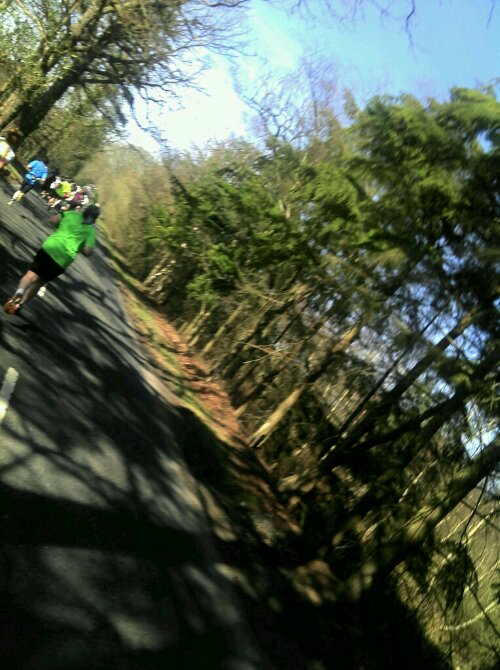 I had forgotten about the calf and all was going well. The silly little cups of water at the drinks station were a pain again even more so in the heat but I was bobbing along.
Things got really hard at about 10 miles I was really really grateful to some kind soul that was stood there at the side of the road with jelly babies, they really did give me the boost I needed. Before I knew it mile I could see the mile 12 marker: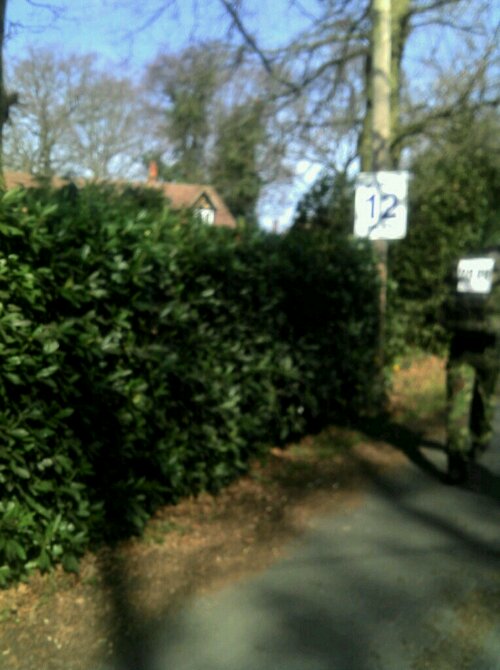 That's when the adrenaline kicked in and the excitement of the finish line started to become a reality. Then there I was 2 hours 5 mins after crossing the start line I was crossing the finish in a mass of people and loads of cheering I had done it: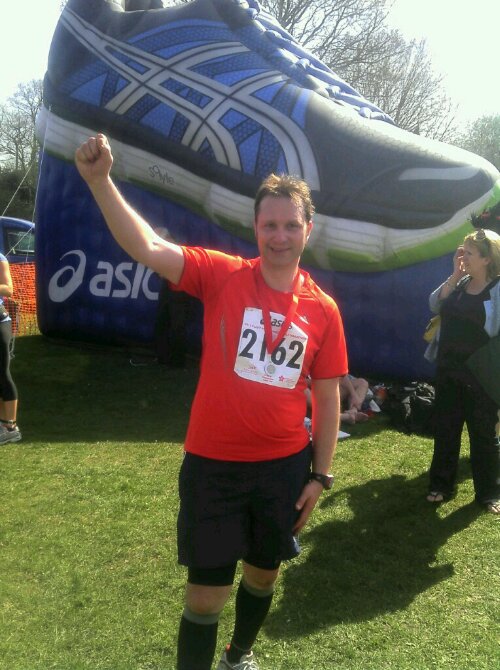 Once over the line I started to realise just how much I hurt and just how much I missed the training. The next hour or so were a blur but it did involve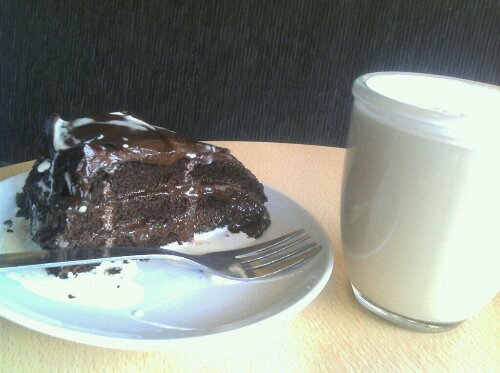 Well at least the coffee was made with loads of milk and I knew from the TV that milk was a great after exercise recovery drink so I did not feel that guilty about it.
Wow what a weekend. I was still pumped when I got home which did nothing to help me get to sleep early. The next night I was done in by 19:30 and I sleep for 12 hours straight.
Still waiting for the left calf to return to normal but am starting to look at what next.
Whatever I do take on next the training will be today not tomorrow!